Ninja training for all ages and abilities!
Beginner to Advanced Ninja Classes
Ninja training for all ages and abilities!
Beginner to Advanced Ninja Classes
State-of-the-Art Ninja Course
Training for Ninja should always be just as fun as it is challenging. To perfectly strike this balance, we built a state-of-the-art course with the exact same global trussing system used on the American Ninja Warrior show.
This trussing system is modular, which means we can easily change the obstacles to accommodate all ages and skill levels. And we can continually introduce new obstacles to keep our students engaged and challenged as they learn to master new skills.
You'll also find that our gym features some of the same obstacles as seen on the ANW TV show, including the 18-foot Mega Warped Wall, the Double Salmon Ladder, and a Foam Pit System that let's our ninjas simulate the same experience as the competitors on the show.
RISE wants to offer our ninjas a wide variety of obstacles and training opportunities so they can receive the absolute best instruction possible. Here are some of our notable obstacles:
18-foot Mega Warped Wall
Kids Warped Wall
Foam Pit System
Double Salmon Ladder
Spinning Lache Bars
Parkour Bar System
260-foot modular outdoor Ninja Gauntlet
All of our obstacles are customizable to accommodate any and all ages and skill levels.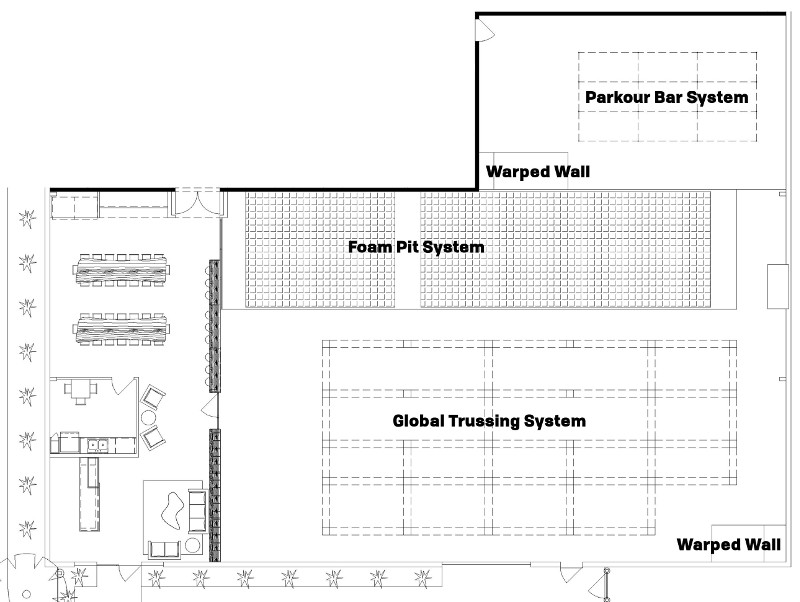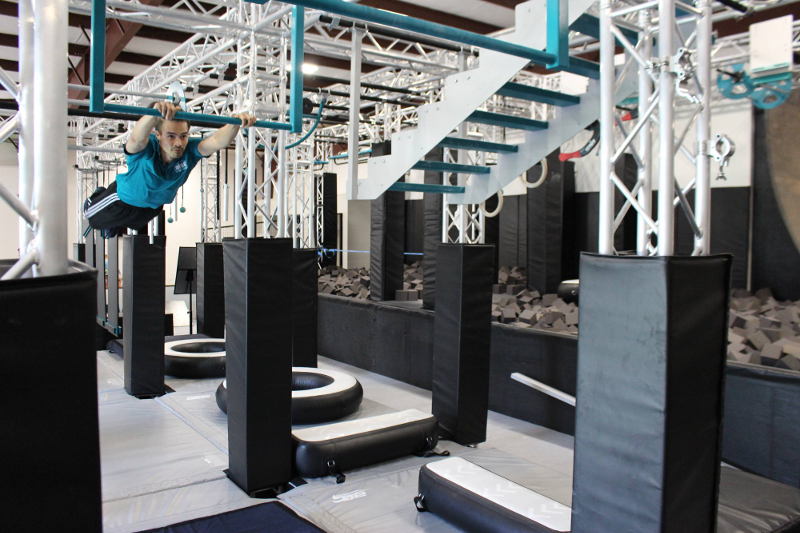 When our ninja students show promise and advance in their skills, they have the opportunity to join our competitive ninja team.
Our team is like a family. We cheer each other on and challenge each other to be better. We participate in three different leagues: National Ninja League (NNL), United Ninja Athlete Association (UNAA), and Texas Ninja League (TNL). Our team travels to ninja gyms in the area to compete, hone our skills, and meet pro ninja warriors from the ANW TV show.
Our goal at RISE is to have a fun, safe, challenging, and learning experience for our ninja students so that if the opportunity arises they can participate in American Ninja Warrior Junior.
Our top priority is to create a fun atmosphere while still challenging our students so they can rise to new heights.
The diverse expertise and teaching backgrounds of our coaches only supports our goal of helping students improve while keeping the training fresh and exciting!
We have coaches who have competed on the American Ninja Warrior TV show and bring that experience to bear in the training program. Two of our coaches are certified instructors in Personal Training and Pilates. And all of our coaches have several years of training in American Ninja Warrior plus training in parkour, rock climbing, and/or gymnastics.