Gymnastics for all ages and levels!
Beginner to Advanced Gymnastics
Beginner to Advanced Tumbling
Gymnastics for all ages and levels!
Beginner to Advanced Gymnastics
Beginner to Advanced Tumbling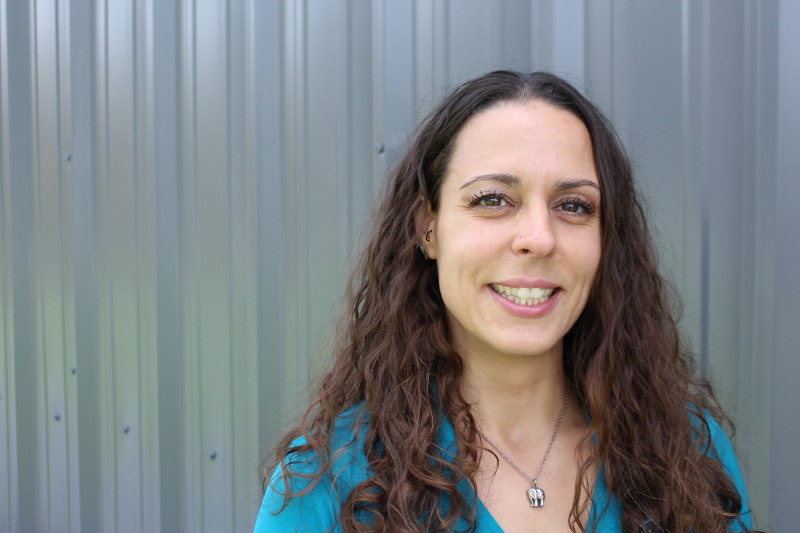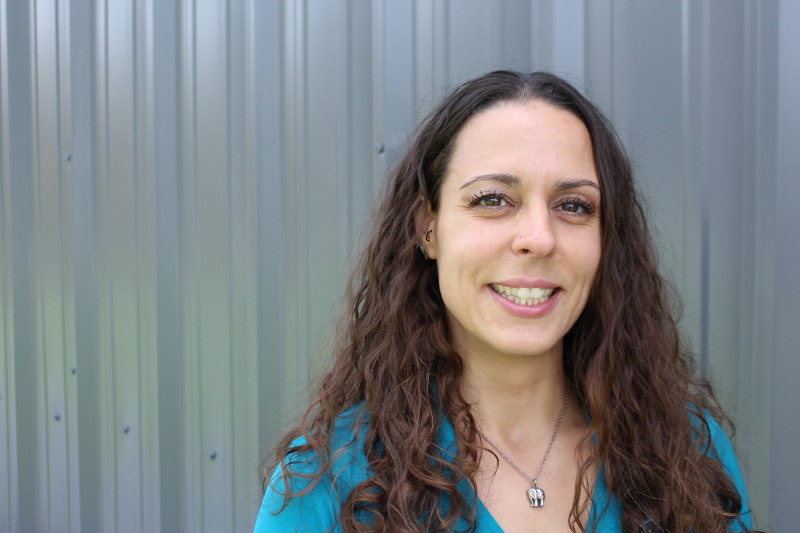 Gymnastics Training Center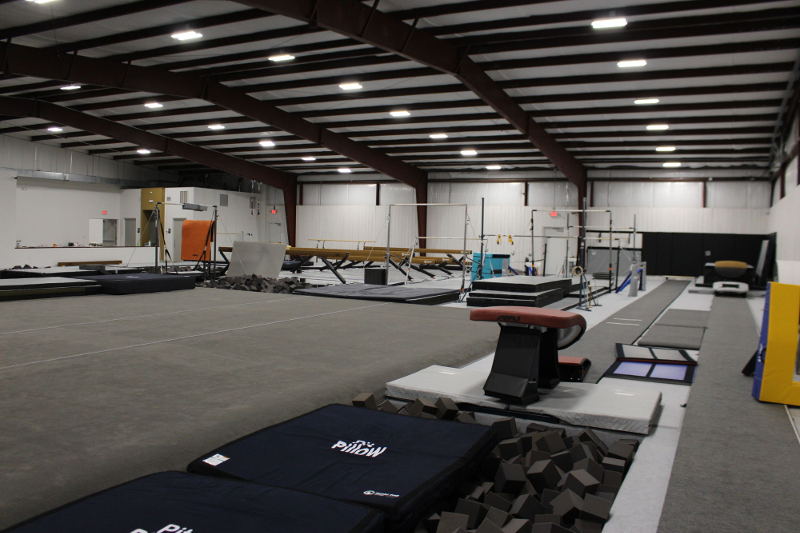 Our gymnastics program offers a fully stocked Olympic level gym with all women's and men's training apparatus: vault, uneven bars, beam, and spring floor for women; rings, pommel horse, parallel bars, and high bar for men.
We also offer a full spectrum of landing surfaces, including foam pits and Resi-Pits, which allows us to train at a higher level while prioritizing safety. These landing surfaces give our gymnasts the confidence they need to safely take risks and push themselves to learn new skills. Additionally, having a variety of landing surfaces helps lengthen our gymnasts' careers avoiding overtaxing their bodies. Our top priority is taking care of our gymnasts.
Our program limits class sizes so we can get to know the specific needs of each athlete and custom-tailor our training to each gymnast.  
RISE offers recreational gymnastics for both girls and boys as well as competitive gymnastics for girls.
We teach students of all ages and have recreational classes for beginner, intermediate, and advanced.
We also offer a Rising Fitness class for athletes who want to cross-train on gymnastics apparatus, which is becoming more and more common for serious athletes looking to gain an edge.
For our competitive girls team, we teach pre-team classes and continue with training in USAG or Xcel.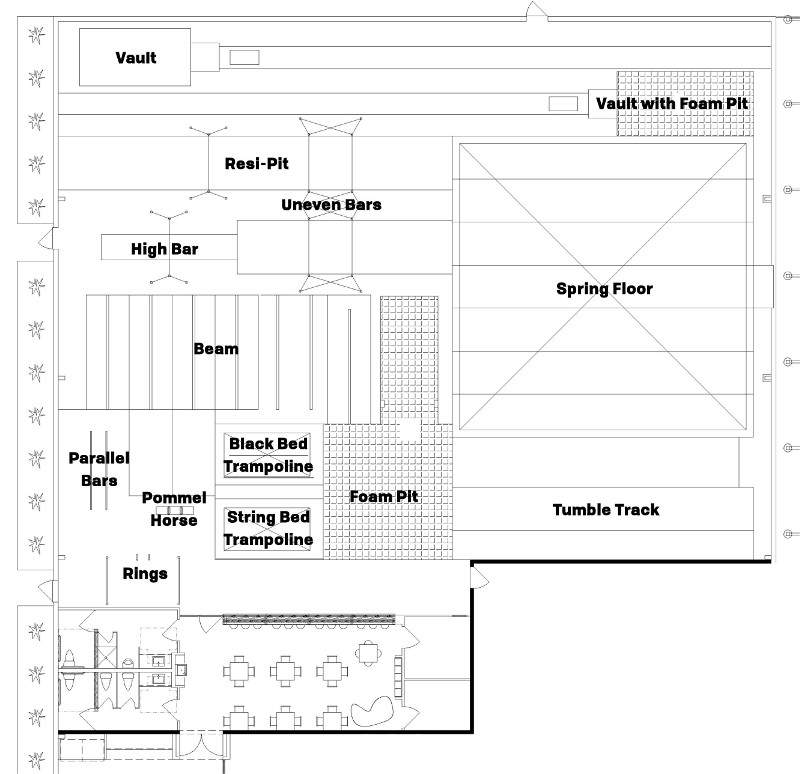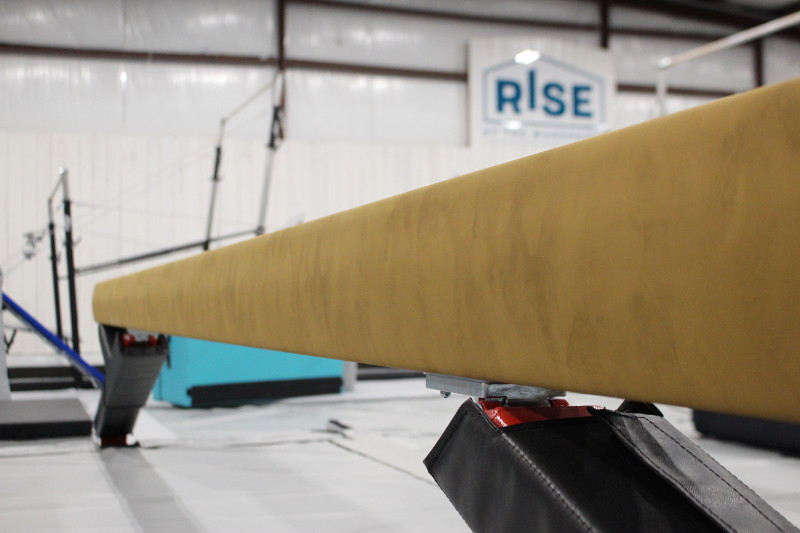 We offer both USAG and Xcel programs at all levels for our girl gymnasts. 
Our coaching style emphasizes positive affirmation and building up our gymnasts to strengthen their confidence both inside and out of the gym. Furthermore, we make a point to build camaraderie among team members and even across different team levels.
As a part of the greater RISE campus, our gymnasts have the opportunity to cross-train on our state-of-the-art ninja equipment and dancing in our professional-grade dance studios. These additional training options give our team a unique competitive advantage.
For families of competitive gymnasts who are in need of financial aid, please contact Discover Fitness Foundation to inquire about scholarship opportunities.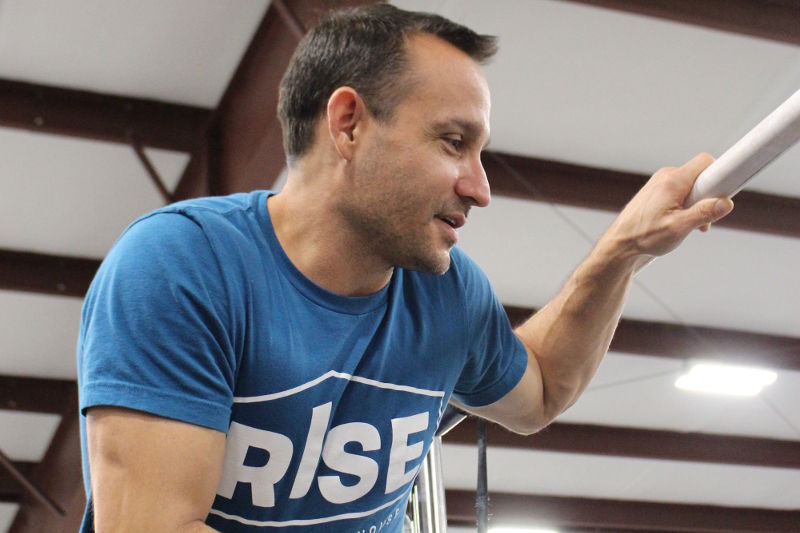 For both our recreational and our competitive programs, we understand that we're doing more than simply teaching gymnastics – we're also building character and inspiring confidence in our students.
Gymnastics is the platform we use to help our students learn and grow. Our students may not always be active in gymnastics, but they will always be members of our community, so we take seriously the task of training our gymnasts in principles that will go beyond the gym.